UPC – Strategic Considerations from a Litigator's Perspective Webinar
Join us on the 2nd of November 2022
3pm UK Time
Join OxViews for a Free Online Webinar
Contact us to find out more how we can help you get your message out

Email:info@oxviews.com
The Unified Patent Court (UPC) is imminent. It is expected to open its doors on 1 April 2023. This new system is one of the biggest changes in European patent law. It allows a single approach to patent litigation in up to 24 European Member States once all Signatory Member States will have attended the new system. Therefore, it will have a major impact on a territory with a huge population and an immense market size. Unless action is taken, the opening of the UPC will mean that existing European bundle patents in force in the contributing Member States can become liable for revocation in a single court action before this new Court. In this webinar, Dr. Antje Brambrink will provide a short update on the status of the UPC preparations, a concise overview of the system and discuss the key implications for patentees and licensees and what they can do to be fully prepared when the UPC commences.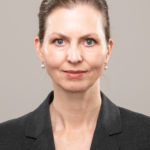 DR. ANTJE BRAMBRINK, MBA, is an attorney-at-law (Counsel) at Finnegan Europe (Germany) LLP in Munich. As a patent litigator, Antje advises and represents clients in complex and often cross-border patent disputes, including infringement and nullity matters as well as compulsory license and inspection proceedings, often at the interface of antitrust and regulatory laws. Antje's expertise covers various fields of technology. Based on her dual qualification as a dentist, she has a strong focus on the life sciences and gained much expertise in patent disputes in the pharmaceutical and biotechnology sectors over the years.
After registering, you will receive a confirmation email containing information about joining the conference.
Attention, please sign up with your professional email account. We don't accept registrations from personal email addresses. Participation is limited at 100 participants. We reserve the right to eliminate participants. By joining the OxViews webinar you agree to our Privacy Policy (found here) and to receive forthcoming information on our webinars, newsletters and events. The views in this talk are the speaker's own and do not represent those of OxViews, its employees or consultants.